Motorola added support for two endangered indigenous languages. In an effort to make the technology more accessible, Kaingang and Nheengatu are now language options available on all Android 11 devices.
"We believe that this initiative will increase awareness of the revitalization of languages ​​and pave the way for other threatened languages ​​to be added," says Janine Oliveira, executive director of the brand's globalization software, to the The Verge.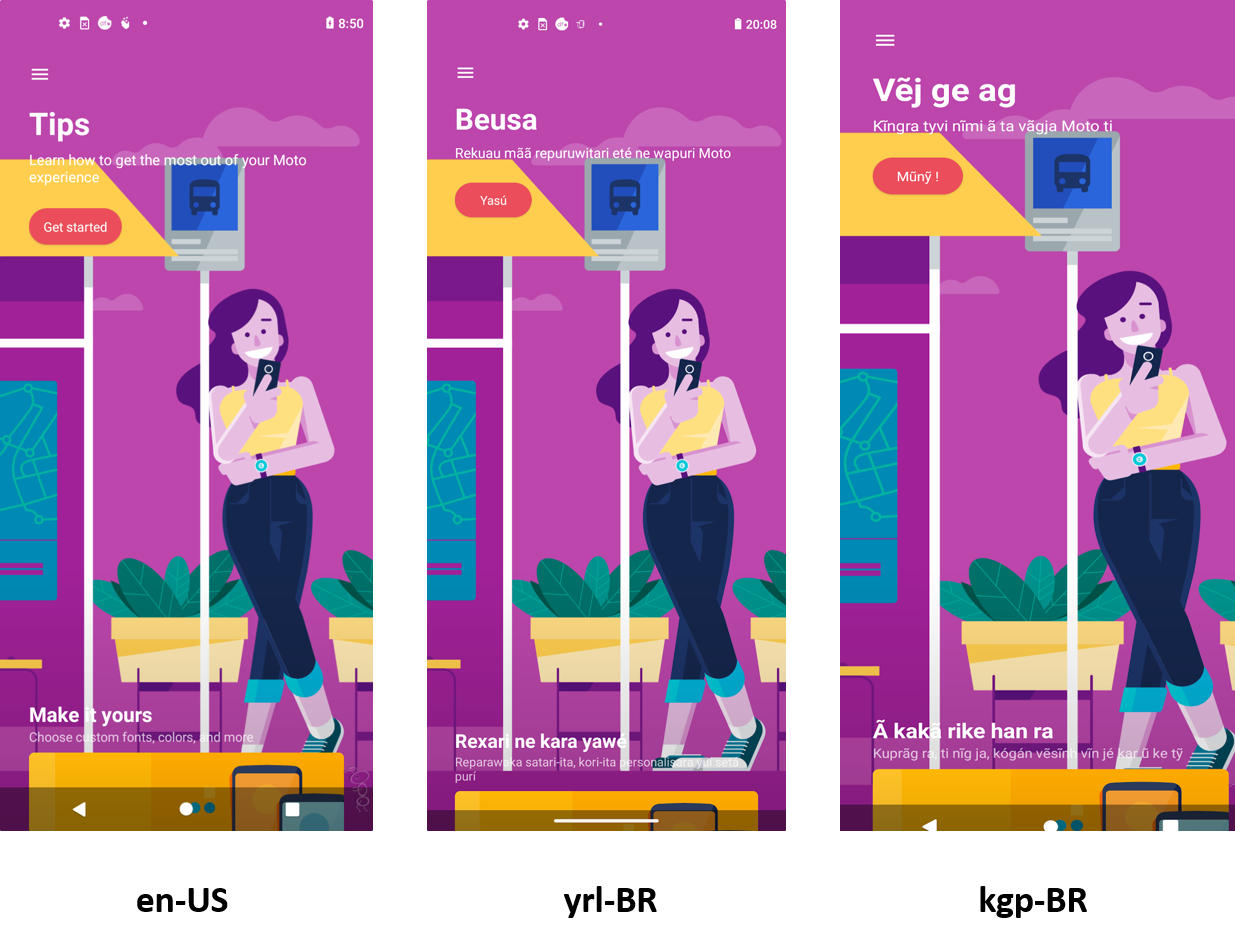 Motorola help screens in Kaingang and the Nheengatu.Source: Motorola / Disclosure
Kaingang is spoken in communities in southeastern Brazil, but only half of the residents still use the dialect. So, because children do not learn the language as a first language, UNESCO considers it "definitely threatened with extinction".
The Nheengatu community has about 20 thousand people who live in the Amazon. As only about 6,000 people still speak the language, it is classified as "severely threatened with extinction" – a category before being considered "extinct".
Although they have little access to stable internet, both indigenous communities are heavily dependent on mobile technology. In this case, it is common for devices to be used as a teaching tool.
"Teachers use cell phones in the classroom to teach the curriculum to children. So, now that the devices will be in Kaingang and Nheengatu, it will really help in the learning process, "said Janine.
Android 11 users can choose both languages ​​as the device's language.Source: Motorola / Disclosure
Linguistics and translation work
Motorola partnered with the State University of Campinas (UNICAMP) to find out which indigenous languages ​​would be chosen. The work was led by Wilmar D'Angelis, a researcher in cultural anthropology and indigenous languages.
The project also had the contribution of residents of both communities who acted as Portuguese translators for Kaingang and Nheengatu. Finally, Motorola hopes to encourage other technology companies to undertake similar initiatives.